Change of location, brain scans, Mineways, OBJs, smiles
Posted Aug. 17, 2016 by Francesca Sargent
I didn't wait until the morning to try Mineways. More on that in a second, though.
We have been notified of a particular place of interest within the data, this being in Luton – it feels good to have a central place of significance to work on now. The area is about 520msq, made up of four voxel 'tiles', so I spent some time bringing other parts of the project up to date with that. Alas, four delicious cross section scans: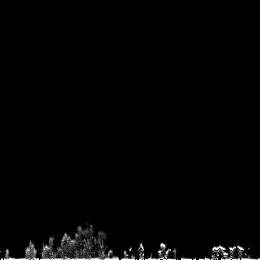 Jo has also started to 3D print earlier Fluxus exports, which is exciting – I am looking forward to seeing the results of that.
To continue from earlier thread, Mineways was strikingly easy to use, and includes 3D printer friendly options, such as converting block size to real-life mm, setting the maximum dimensions of the model, or omitting floating points. As well as brain-scanning the new area of Luton, I retraced my Data -> Minecraft Pi -> McEdit -> Minecraft PC route, with the addition of Mineways to export .OBJ and .STL files.
We are very aware of the floating blocks in our models – physics doesn't quite allow things to just float unsupported. Within Mineways there is the option to omit them, but by doing so, we are also losing valuable data and therefore greenspace of Luton, which is beside the point of building a likeness. A scaffold can be built for 3D printing, so this is something we will explore. In the meantime, I have played with two different thresholds in two different 'worlds' and outputting two different OBJs, meaning that voxels of over either 0.15 or 0.2 will be rendered.
Within the data, anything above 0.0 density is 'not empty', so a threshold is required in order to account for translucency or noise.
The lower threshold – 0.15 – made objects more 'fuzzy', but eliminated a lot of the floating points by bulking them out.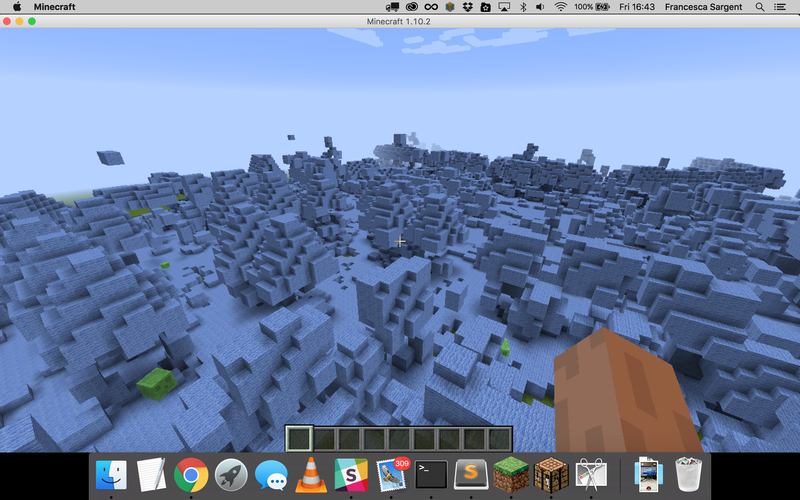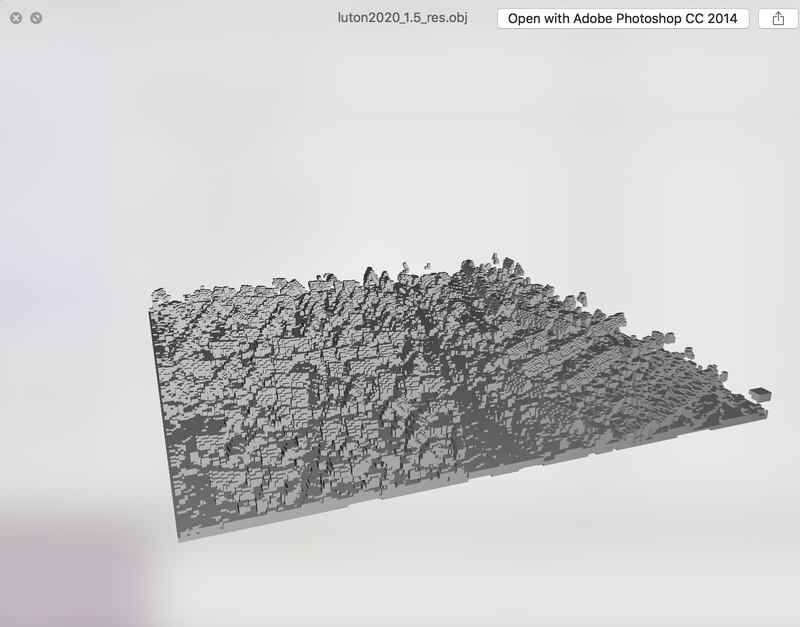 The higher threshold – 0.2 – had clearer definition of trees etc, but was rather illustrative of the floating points problem.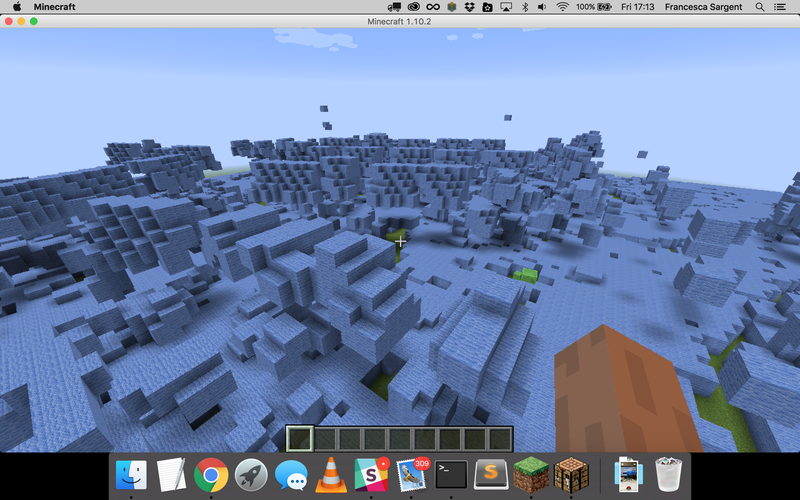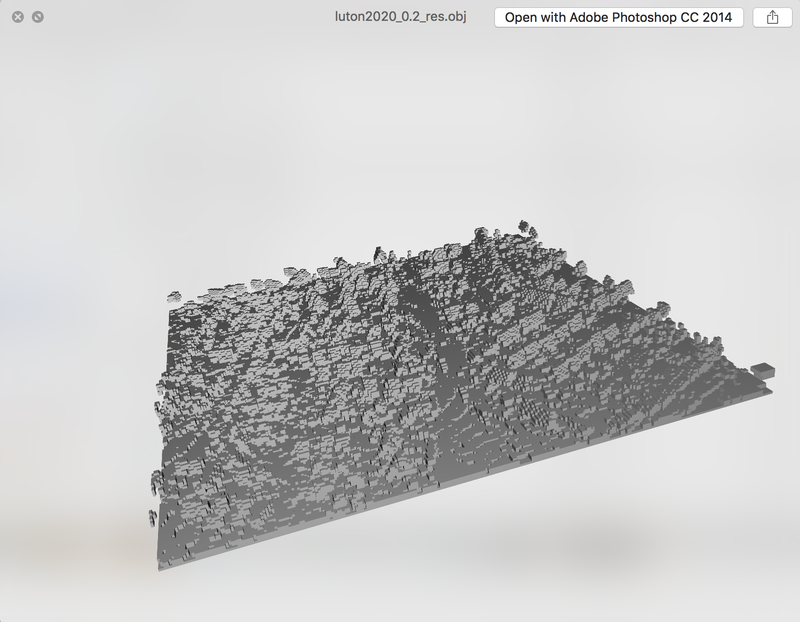 I found that placing the imported Luton objects into a flat, creative world is fantastic for exploring and comparing this. When thinking of future outputs, this is good to keep in mind for installations! For now, I will pass these on to Jo, to work some 3D printing wizardry.
Next stop, colour coding!
Created: 15 Jul 2021 / Updated: 15 Jul 2021