Biomodd [MEC10]
This event has passed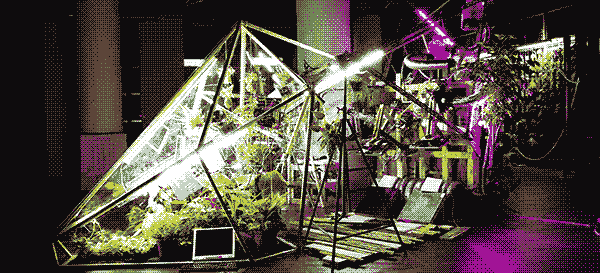 The SEAD network is proud to present Biomodd [MEC10], a multifaceted socially engaged art installation that finds meaningful relationships between biology, computers and people. On the most basic level, Biomodd creates symbiotic relationships between plants and computers, and ignites conversations among the community around them.
Biomodd is an ongoing series of temporally limited experiments each of which has been developed together with local and international participants. As a collaborative project between artists, designers, hackers, gamers, environmental activists and other creative makers from Mechelen and the surrounding area, Biomodd [MEC10] forms part of the art event Dodonaeus.
For this celebratory edition (it's has been a decade since Biomodd first emerged from the mind of artist Angelo Vermeulen) we are proud to set up camp in the iconic Sint-Romboutstoren. The installation is being co-led by Diego S. Maranan (PH) and Pieter Steyaert (BE).
This Biomodd has kindly received the support of Stad Mechelen, FoAM, Talentenfabriek, University of the Philippines Open University and Erasmus Hogeschool Brussel.
Location
St. Rumbold's Cathedral, Mechelen, Belgium