Data ecologies: Experience
This event has passed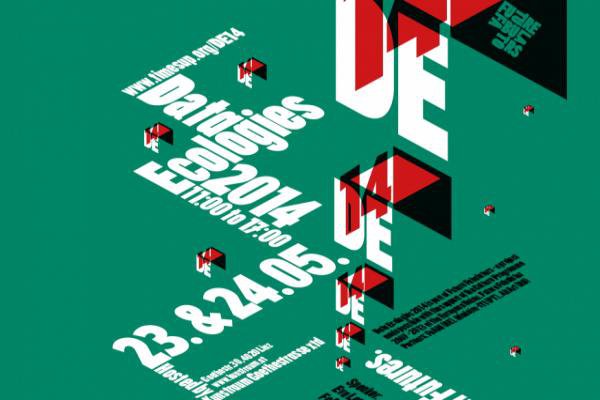 In the Future Fabulators project we are looking at speculative futures and what they offer, promise and threaten. We are looking into ways to bring those abstractions down to a more comprehensible representational reality of what they could look like, feel like and act like. In Data Ecologies 14 (DE14) we want to dive into a discussion of how this process of concretisation works, how we talk about and design experiences of possible futures. We want to explore how to meaningfully engage others and ourselves in this process rather than get lost in a maze of messy statistics and internal, inexpressable mental images.
The future can only be co-created; no single entity is responsible for making the future happen. Thus, how we talk about these developments is vital; without being able to share visions, dreams, possibilities, plausibilities and probabilities with one another, we are unable to resiliently plan for possible futures. This is the core challenge of Future Fabulators and in DE14 we wish to look at the language and tools that are used to think "out loud" about futures.
FoAM is presenting our work with scenario building and future pre-enactments. Other speakers include Scott Smith, Justin Pickard, Julian Bleeker, Noah Raford, Trevor Haldenby, Julian Hanna, Marta Peirano and others. Following DE14, we will continue working together in an intensive booksprint, facilitated by Barbara Ruehling, where we will write, edit and design the Data Ecologies publication.
Location
Time's Up, Industriezeile 33b, 4020 Linz, Austria