Late Lab Open Sauces
This event has passed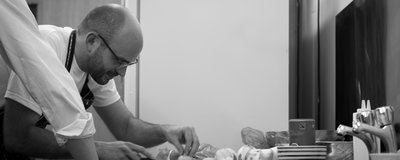 FoAM's Open Sauces event focuses on possible futures of food at the Edinburgh International Science Festival.
Food, culture and the environment have an intricate relationship that extends back to the origin of humans as a social species. To survive, we eat; to eat, we feed the environment that feeds us – food is a product of the reciprocal connection to our ecological habitats. FoAM looks at food from a holistic and systemic perspective. Too often however we eat in haste, forgetting to truly taste food. Tonight we'll focus our minds on the taste of food, with its visual, sonic, olfactory and tactile properties that can energise and invigorate.
LateLab, curated by Amanda McDonald Crowley, is a collaboration between Edinburgh International Science Festival, New Media Scotland and The University of Edinburgh's School of Informatics. (part of GastroFest).
Documentation: https://libarynth.org/future_fabulators/food_futures
Location
School of Informatics, University of Edinburgh, 10 Crichton Street, EH8 9AB Edinburgh, UK