Prototyping the Intangible
This event has passed
Narrative Strategies Symposium 2014: Prototyping the Intangible
Hosted by the Madeira Interactive Technologies Institute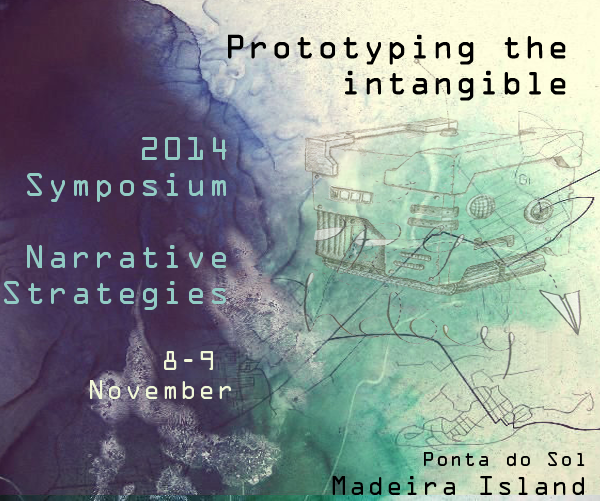 Nowadays, speculative design, future scenario planning, and experience prototyping are some practices which benefit from prototyping the intangible: that is, making a first, typical, or preliminary model of what we cannot measure or reproduce physically. Something may be difficult to prototype because it holds intangible qualities at its core (such as emotions, or ideas that have not yet been realized), or because it does not yet exist as an object but is merely a possibility or proposition for the future. So the question at the heart of our symposium is: How can we model or replicate something that is not tangible, or has no physical presence?
During the Narrative Strategies Symposium 2014 we will examine and evaluate current practices of prototyping the intangible, such as improvisation, role-playing, and storyboarding. We will take a close look at instruments, techniques and methodologies that have been adopted or invented in order to gather insights from something before it exists in actual, physical, or present form.
Narrative Strategies will take place over two days in the village of Ponta do Sol on the island of Madeira (TBD). A series of guest lecturers will be invited to challenge our assumptions and open new avenues for discussion. Presentations of case studies from other participants will follow the guest lectures. In this way, we aim to establish a basis for dialogue about how to prototype intangible objects, atmospheres, and future situations. The final session will be reserved to share and critique ongoing projects or ideas that relate closely to the topic of the symposium.
http://futurefabulators.m-iti.org/events/narrative-strategies-2014/