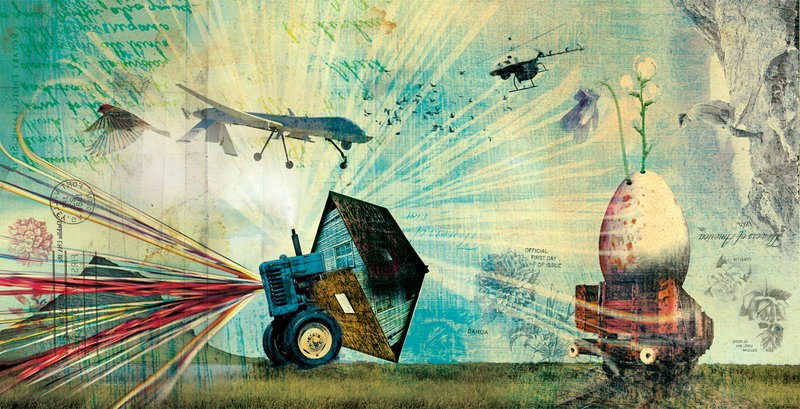 Resilients
Resilients are people of all ages preparing for uncertain futures by experimenting with resilient forms of living and working as a form of artistic practice. The Resilients project collects, creates, shares and supports these emergent practices, while grounding them in historic cultural roots.
Resilients' core activities are five case studies, public experiments with materials, media and technologies in the context of endangered crafts, urban gardening, sustainable forestry, contemporary pilgrimage, and future preparedness. A programme of residencies, apprenticeships, workshops, gatherings and publications will allow a wide involvement of practitioners and enthusiasts across Europe and beyond.
For more information about our activities, see the Resilients Wiki.
Resilients Philosophy
For humans to thrive in uncertain, turbulent times, resilience is an essential tactic. We can never be certain about the kind of cultures that could materialise in the future, but we can speculate about how they could look. The Resilients project experiments with possible futures by applying whole-systems thinking to the integration of cultural traditions with emerging arts, sciences, design and technology. Through unexpected alliances between these fields, speculation becomes rooted in the real world. For a resilient culture to arise, a stable support infrastructure is required – open systems, cultural laboratories and knowledge pools. Resilients are committed to building this infrastructure, through a pilot project leading towards the formation of a Guild of Resilients.
A resilient system is both flexible and robust. It is continuously engaged in the delicate balancing act of growing and evolving, adapting to change and discarding unsustainable elements. Change is a never-ending process, becoming less predictable as our habitats, societies, economic and technological systems increase in complexity and become more interdependent. To respond to unpredictability, we can look at improving human ability to face and embrace change, whether perceived as positive, negative or neutral (e.g. the birth of a child, environmental crisis, or moving house). By integrating different approaches to developing resilience, we can strengthen the "immune system" of a culture as a whole.
Project partners: FoAM (BE), Central Saint Martins Textile Futures (UK), nadine (BE), Performing Pictures (SE), Projekt Atol (SI) and Time's Up (AT). With the support of the Culture Programme (2007–2013) of the European Union and the Flemish Authorities.
Created: 28 Sep 2011 / Updated: 20 Mar 2023